This post consists of  select quotes from: http://www.newswithviews.com/Daubenmire/dave274.htm
At its origin, the Federal Government was the birth-child of the thirteen colonies. "We the People of the United States" gave birth to the Federal Government, and, as Thomas Jefferson said, tied it "down with the chains of the Constitution."
The Federal Government was the birth child of the U.S. Constitution. The Constitution was the spawn of the Declaration of Independence. The Declaration received its authority from the elected representatives of the thirteen States who gathered at Independence Hall in Philadelphia and signed it. Those elected representatives received their authority from the individual citizens in the independent states. The individual-citizens were endowed with the authority as a birthright from their Creator. The Creator was, and still is, the ultimate authority over the individual. He IS the Father of all. 
In our system of self-government, the Federal Government is chained down by the Constitution. The first sentence of the Preamble to the Constitution identifies the authority structure. "We the People of the United States…"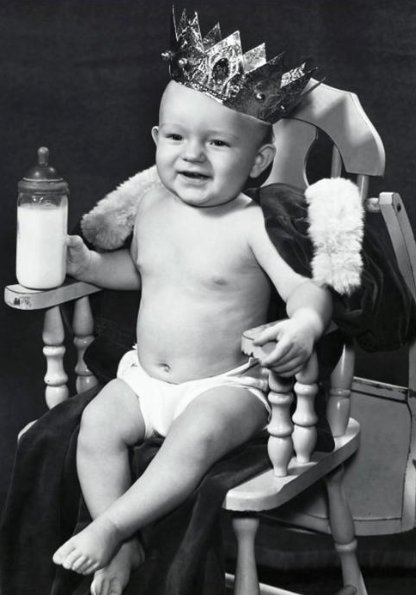 All government authority in the United States emanates from God, the granter of all rights, through the people, the recipients of all rights, to the government, the protector of all rights. But a coup has taken place in America. The "government" has been "emancipated" from the constraints of the Father.
The Federal Government and the Federal Courts are operating with illegitimate authority. It is a perfect example of the children telling the parents what to do.
In 1803 in Marbury v Madison the SCOTUS declared "a law repugnant to the Constitution is null and void." That still holds true today.
The courts have told us in the past that:
• Black men were 3/5 of a human being
• Separate but equal was constitutional.
• Women had no right to vote.
Today they want to tell us that:
• The right to bear arms is not absolute.
• The right to privacy no longer applies to individuals.
• Freedom of speech, religion, and assembly are conditional.
• The Right to Life applies only to "wanted" children.
Can you trust the courts to protect your rights?
The Apostle Paul wrote nearly two-thirds of the New Testament, much of it from jail, in rebellion against illegitimate religious authority. Peter said "We ought to obey God rather than man."
We are not the first people to have been in this predicament.
Ultimately, that is a decision that we are all going to have to make. At what point does a man stand up and say "enough is enough?"
Recently the Federal Government seized ALL power over the lives of individual Americans. Now they can lock you up without charges, kill you if the President thinks you are a danger to America, arrest you for picketing out side an event where an elected official is present, and force you to pay for things that are in direct conflict with your conscience.
The States created the Federal Government. The only power they have over us is the power we give unto them. Those in Washington DC no longer represent "the people."
"Educate and inform the whole mass of the people… They are the only sure reliance for the preservation of our liberty." -Thomas Jefferson.