As Americans try to mentally process the boston bombing (timed to occur on patriot day, tax day) and the more recent fertilizer plant explosion near Waco, TX (20 year anniversary of Waco siege) , perhaps it is prudent to take an honest look into our own rear view mirror before we are herded into a group think conclusion that an expansion of the surveillance apparatus and police state is the "inevitable" and "justifiable" reaction.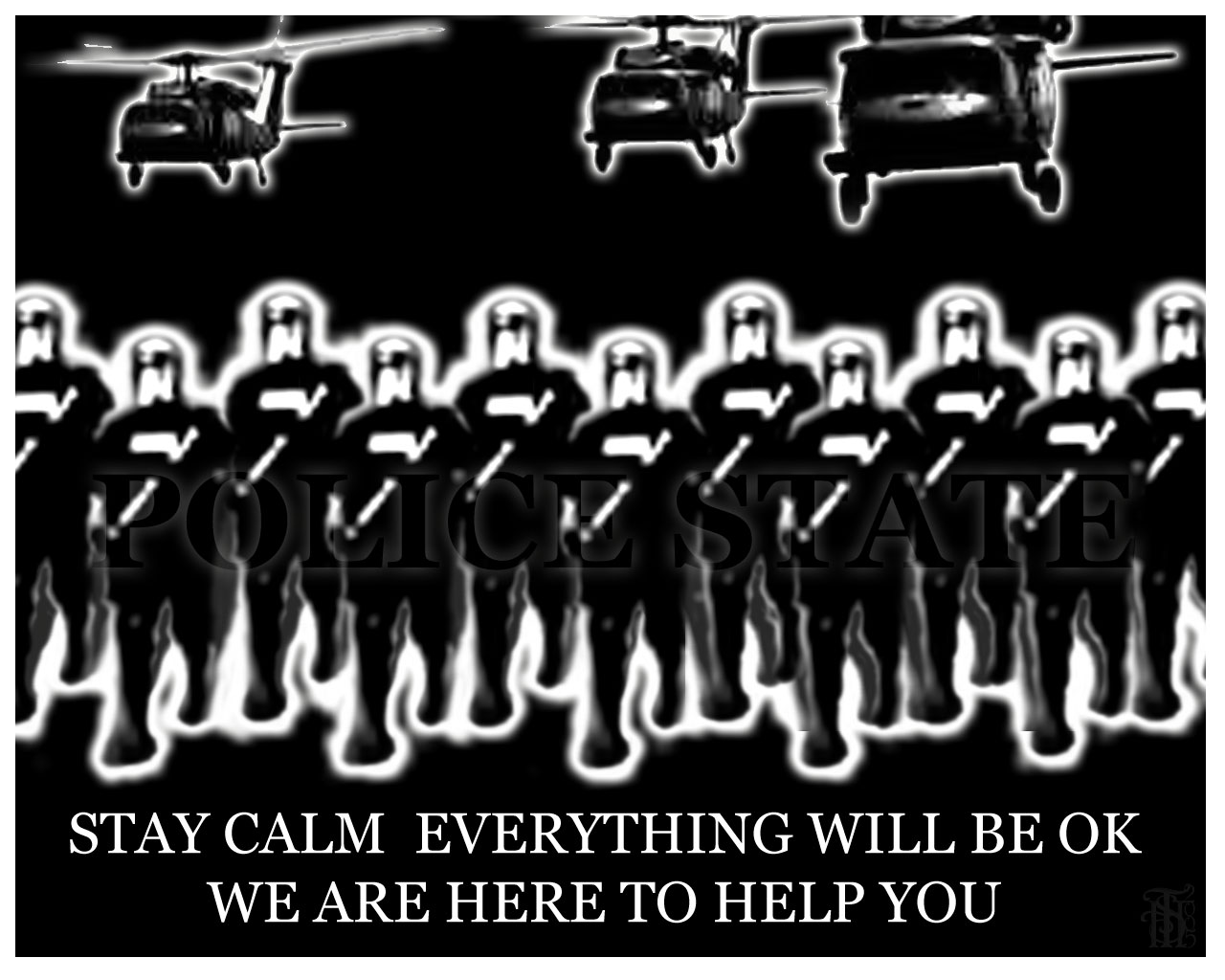 While it is unpopular and uncomfortable to consider the possibility that your own government could be staging violent events to achieve their agenda, the facts on false flag attacks are well worth reviewing.
"False flag terrorism" is defined as a government attacking its own people, then blaming others in order to justify going to war against the people it blames. Or as Wikipedia defines it:
False flag operations are covert operations conducted by governments, corporations, or other organizations, which are designed to appear as if they are being carried out by other entities. The name is derived from the military concept of flying false colors; that is, flying the flag of a country other than one's own. False flag operations are not limited to war and counter-insurgency operations, and have been used in peace-time; for example, during Italy's strategy of tension.
The term comes from the old days of wooden ships, when one ship would hang the flag of its enemy before attacking another ship in its own navy. Because the enemy's flag, instead of the flag of the real country of the attacking ship, was hung, it was called a "false flag" attack.
Instances where there is EVIDENCE and/or ADMISSION that US policy and planning discussions includes the use of False Flag Attacks
Why Does it matter if the US has used false flags in the past?
Please read what the following highly respected people are saying:
Former prominent Republican U.S. Congressman and CIA official Bob Barr stated that the U.S. is close to becoming a totalitarian society and that elements in government are using fear to try to bring this about.
Republican U.S. Congressman Ron Paul stated that the government "is determined to have martial law."
"What has been will be again, what has been done will be done again; there is nothing new under the sun." King Solomon, Ecclesiastes 1:9
"The greatest tyrannies are always perpetrated in the name of the noblest causes." (Thomas Paine)
"I would rather be exposed to the inconveniences attending too much liberty than to those attending too small a degree of it." Thomas Jefferson
"And if there is another terror attack, I believe the president will get what he wants" – Daniel Ellsberg, former U.S. intelligence official (not a quote about Obama)
Please read what the following dangerous people have said:
"Terrorism is the best political weapon for nothing drives people harder than a fear of sudden death". – Adolph Hitler
"Why of course the people don't want war … But after all it is the leaders of the country who determine the policy, and it is always a simple matter to drag the people along, whether it is a democracy, or a fascist dictatorship, or a parliament, or a communist dictatorship … Voice or no voice, the people can always be brought to the bidding of the leaders. That is easy. All you have to do is to tell them they are being attacked, and denounce the pacifists for lack of patriotism and exposing the country to danger. It works the same in any country." – Hermann Goering, Nazi leader.
"The easiest way to gain control of a population is to carry out acts of terror. [The public] will clamor for such laws if their personal security is threatened". – Josef Stalin
"I don't believe people should be allowed to own guns" Barrack Obama
"We've got to have a civilian security force that is just as strong (as our military), just as well funded (our military is best funded on the planet)" Barrack Obama
If we continue to accept the crisis, reaction pattern that slowly strips us of our liberties, one day the crisis will be larger and we will wake up under absolute tyranny.
"I lived in Austria under Adolf Hitler's regime for seven years. Dictatorship did not happen overnight. It was a gradual process starting with national identification cards, which we had to carry with us at all times…. Gun registration followed, with a lot of talk about gun safety and hunting accidents…. Freedom of speech was the next target…. With a large network of informers, people were afraid to say anything political, even in their own homes." Kitty Werthmann

Who has nearly unlimited funding and personnel for planning and carrying out terror and false flag attacks?
"The top-secret world the government created in response to the terrorist attacks of Sept. 11, 2001, has become so large, so unwieldy and so secretive that no one knows how much money it costs, how many people it employs, how many programs exist within it or exactly how many agencies do the same work."  TOP SECRET AMERICA – A Washington Post Investigation
If governments include the planning and execution of false flag attacks to achieve their policy objectives, and if power corrupts absolutely, if people are fallen sinful creatures subject to temptation to do evil, if governments are comprised of people, then nothing is more likely than that governments eventually fall into the wrong hands and abuse power, horribly.
When horrible things happen, we should take an honest look at them and take logical steps to prevent further incidents where possible. We should not be whipped into a fearful hysteria that makes us willing to surrender our rights, to concentrate police state powers, or to deprive a population of the means of self-defense by disarming them. Those are irrational bad steps to take. Opposing bad policy recommendations is not disrespecting the victims of the tragedies that have already occurred. Quite the contrary. Opposing the centralization of power is standing up for future would-be-victims of tyranny and oppression. It's the right thing to do, regardless of what the media and the government say while they shamefully leverage each crisis to strengthen their own power.
Rahm Emmanuel – "You never want a serious crisis go to waste."