Before you go labeling me a hater for using the word Hate without a negative connotation, let me remind you that God himself is a proud hater.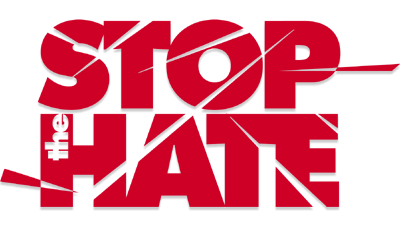 Rev 2:6 But you have this in your favor: You hate the practices of the Nicolaitans, which I also hate.
Prov 8:13 To fear the LORD is to hate evil; I hate pride and arrogance, evil behavior and perverse speech
Psalm 139:21 Do I not hate those who hate you, O LORD? And do I not loathe those who rise up against you?
Amos 5:15 Hate evil, love good; maintain justice in the courts. Perhaps the LORD God Almighty will have mercy on the remnant of Joseph.
Eccl 3:8 (there is ) a time to love, and a time to hate; a time for war, and a time for peace.
Romans 12:9 Let love be genuine. Hate what is evil; hold fast to what is good.
In our enlightened modern state, where live babies can be killed legally, hating abortion is politically incorrect.
In our welfare state era, where moms are rewarded for not having dad in the house, hating re-distribution of wealth is heartless.
In our modern world of warfare, where we kill people we don't know using remote control drones, hating war is naive idealism.
In our tolerant world of sexual enlightenment, where 78% of homosexuals have STD's and the average homosexual has at least 20 sexual partners per year, hating homosexuality is a crime.
In the post-modern western civilization, where bible believing Christians are being increasingly ostracized, marginalized, and persecuted, the courts are increasingly finding the bible guilty of …wait for it…Hate Crimes.
Yet, Christians who long to speak the truth in love often join in opposition to all forms of hatred, completely missing the obvious truth that in order to truly love one thing, you have to hate something else, its opposite.
If you love good, you must hate evil.
If you love the potential, promise, and presence of unborn babies, you must hate abortion.
If you love the commandment that says "thou shalt not steal", you must hate stealing, even when the person doing it has a badge.
If you love it when the good guy wins, then you must hate all forms of gun control which seeks to disarm the good guys.
If you love Jesus, you must hate the emerging one world system that has declared war on the created order of things and which seeks to make government into god.
If you love your neighbor, you must hate tyranny.
You cannot have love without hate, at least not sincere love.
Read Romans 12:9 again, slowly.
Romans 12:9 Let love be genuine. Hate what is evil; hold fast to what is good.
We must each decide if we are going to agree with the cultural and political correctness that says all hate is bad, or if we will agree with the word of God.
Hating evil is good.
When we have been conditioned to reject hate, we have been emotionally disarmed.
What emotion was Jesus feeling when he cleaned the temple and overturned the tables?
When will zeal for His House consume us?
When will we have enough passion to defend the defenseless and rescue the perishing if we will not hate evil?
Check out this short but very good article on the presence of indifference and the absence of indignation in the American people today:
http://www.zerohedge.com/news/2013-04-23/guest-post-america-long-indifference-short-indignation